Looking to help your child start earning credit before going back to school? Looking for some new ideas on ways to earn points and rewards with credit cards? Read on for helpful information and ideas.
What is a Credit Card?
Credit cards are similar to debit cards in transaction; instead of having the funds removed directly from your checking account when you make a purchase on your debit card, you are basically taking on a short-term loan with a credit card. Initially, this loan does not accrue interest- unless you miss your monthly payments beyond the stated grace period.
You start to accrue interest on the balance that you do not pay off from your billing statement. This is the piece where many people get into trouble: Paying off your credit card balance before it is due is the best way to build your credit history while avoiding high rates of interest and late fees.
APR is the Annual Percentage Rate- this is the measure of the full cost a lender charges for borrowed funds which are not paid off each month. The average APR for credit cards is 16.71% (based on a rate report for 2018). Compared to the average 30-year fixed mortgage rate at 4.74%, average auto loan at 4.21% for 60 months, and average federal student loans at 4.81%, you can see just how lofty credit card debt can be and how quickly it will accrue.
So why own a credit card? Three reasons for owning a credit card: 1) create credit history, 2) convenience, 3) benefits and rewards. The high interest rate is only charged if you do not pay off your balance each month! There are several benefits to using a credit card.
Why is a good credit history so important?
Good credit history is like a good reputation. When you have good credit, it illustrates that you are responsible and that you will pay your bills on time. The bank or lender will in turn trust you to pay back a loan when you apply for a car or condo loan in the future. Your track record of paying back your credit card on time creates a credit score. Lenders review your credit score each time you wish to borrow for a larger purchase; lenders can look at all your credit cards and see if you have a history of paying bills on time!
What are the benefits?
There are so many different credit cards out there and it pays to do your research. Here are a few different types:
1. Cash Rewards credit cards- many earn 1% back on all purchases made, with 2%-5% back on other qualifying purchases such as grocery stores, restaurants, gas and fuel etc. (often rotating higher cash back categories each month). There are many cash reward cards that have no annual fee, which is another important factor to keep in mind when selecting a credit card. Options for cash rewards cards include PNC, Capital One Quicksilver or Capital One Savor, Bank of America, Chase Freedom Unlimited, and Discover it to name a few.
2. Airline credit cards– most major airlines have a credit card in which you earn points or "flyer miles" to use toward flights, rental cars, and hotels. Some airline credit cards are with Southwest, American Airlines, and United. A travel card option for those not wishing to be loyal to just one airline is Chase Sapphire Preferred.
3. Hotel or travel points credit cards- these range from specific hotel cards which work within a chain or branch of hotels, to broader travel cards which can redeem points at various hotels, travel, or theme park admissions. These cards are desirable for their many perks and features including access to airport lounges, concierge services, and priority passes. Platinum or Gold cards are desired by those who like to travel, and some select these cards for the prestige. American Express, Chase, and Capital One have travel cards with multi-level benefits.
4. Student credit cards– these are a good choice for responsible college students with little to no credit history. These can help build accountability as well as credit. These cards tend to have little to no annual fee and a low borrowing limit at which their card maxes out, usually somewhere between $500 -$1,000. Discover is a popular card for students.
Some other benefits of using a credit card include:
Building your credit score- The more often you can prove to creditors that you are timely and spend below your credit limit, the more opportunity there is to improve your credit score and create good credit history. A good credit score will allow you to receive better rates when you apply for a car or mortgage in the future.
Sign up bonuses may include large amounts of bonus points toward cash back or rewards, complimentary flights, no fees for the first year, and other promotional perks.
Fraud protection sorts out suspicious purchases or identity theft attempts
Complimentary travel insurance, which may act as a warranty, rental car insurance, or purchase protection insurance all aid in peace of mind.
Convenient and safe online shopping- as most have several layers of security protection.
Works in any currency, so you can take your card oversees with a minor currency conversion fee.
You will receive the greatest advantage if you pay back the credit card's short-term debt in a timely manner. These benefits are enticing, so it is important to understand the fees, timing of payment, credit limit, and your ability to adhere to these rules before signing up. Overall, using a credit card responsibly is a great way to earn credit with many added advantages along the way.
Please contact Schenley Capital, Inc. We are happy to answer any questions.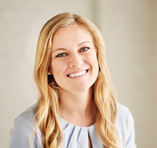 417 Walnut St.
Suite 200
Sewickley, PA 15143
Phone: (412)-749-9256