Schenley Capital, Inc. sponsored their 2nd annual breakfast speaker in Sewickley on April 18th, 2019. They hosted this event for the Sewickley Non-Profit Consortium (SNPC) and invited additional regional non-profit organizations to the breakfast event.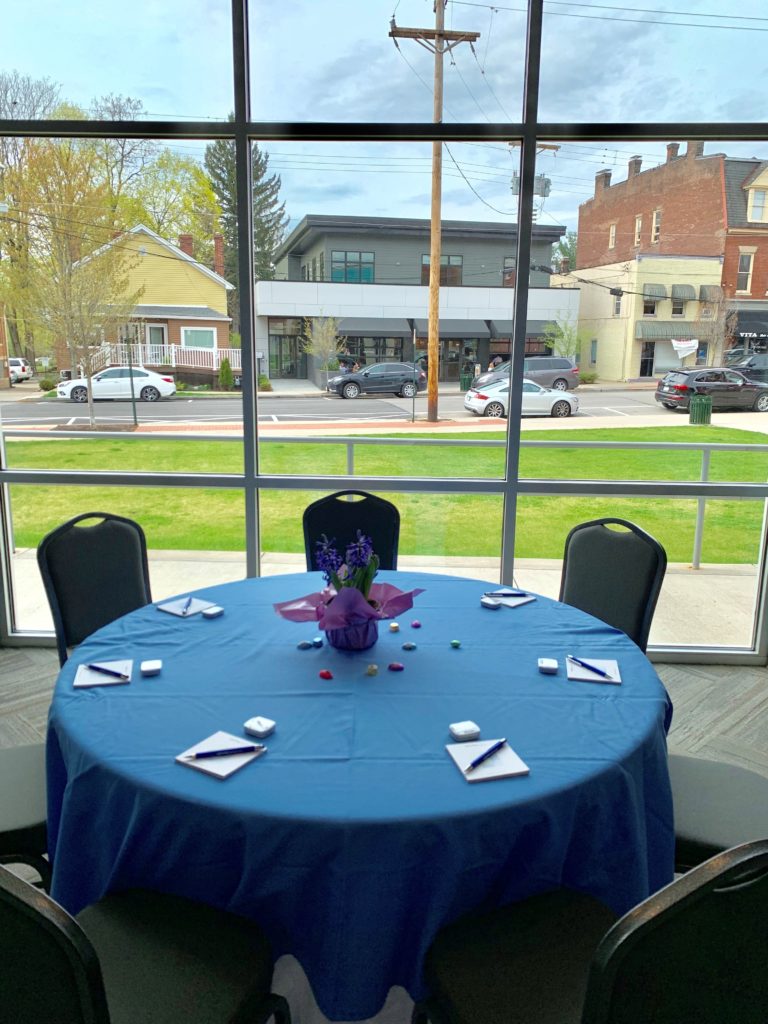 The event took place at The Tull Family Theater in the Esmark and Bouchard Family Community Room; a great location to host an event! Guests nibbled on croissants from Adesso Cafe (La Gormandine), and sipped coffee from Crazy Mocha. There were more than 35 Regional non-profit organizations invited to the event and +50 staff and board members who attended the breakfast. Sewickley is a town which prides itself on being a giving community— leaders serve on boards and enthusiastically support organizations with varying missions. The attending organizations ranged from large to small, and the communities represented hailed from Sewickley, Sewickley Heights, Coraopolis, Ambridge, Moon Township, Leetsdale, and Beaver. Many of these organizations work together by promoting other organizations' services and events. They collaborate and refer specific needs they encounter to the appropriate organization or group.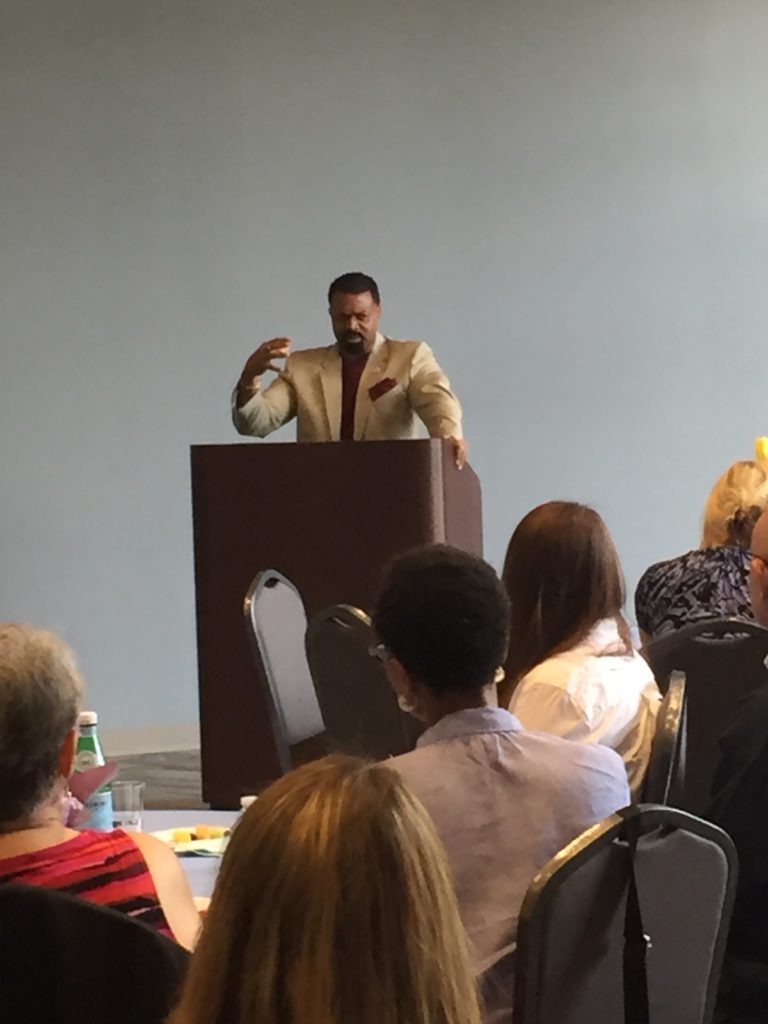 Fred Brown, President and CEO of The Forbes Funds was the main attraction attendees came to hear. The Forbes Funds' mission is "building the management capacity and impact of community-based nonprofits individually and collectively". Fred Brown gave an inspiring and enlightening talk focused on how the number of nonprofits in Pittsburgh have increased over time; but, it's impact- not so much. He encouraged the SNPC group that their collaboration with one another is a great way to further impact the community by working together toward a common goal, sharing resources, and reducing duplication. He also noted how it is important to think about the longevity of an organization's mission and how it can be sustained over time with the changing needs of the community. Working together with other businesses and nonprofits is an important part of sustainability and increasing an organization's impact. His main idea was to be transformational in a transactional world. In being transformational over transactional in how we work toward the betterment of our communities- organizations can shift from good organizations to great organizations.
Beth Genter and her associates Lauren Porter and Derek Green look forward to sponsoring next Spring's event for the Sewickley Non-Profit organizations!